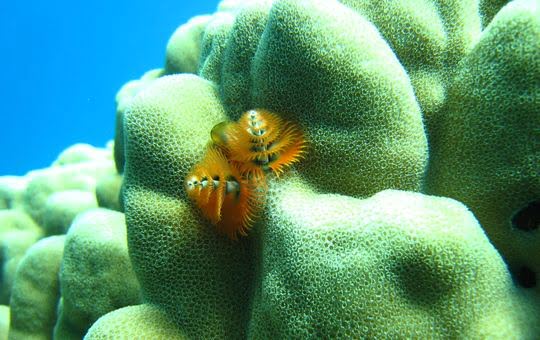 South Islands
What you expect to see?
South Sataya in the Red Sea is one of the famous diving Safari destinations for those who want to explore more remote and less-visited areas of the Red Sea.


Diving sites in the Red Sea

The Red Sea has a lot of the best diving sites in the world, such as North Classic where the famous SS Thistlegorm wreck lying, and more.
Rich in a variety of marine life, majestic shipwrecks, and a lot of islands.
So, we are happy to invite you to our extraordinary liveaboard itinerary to the southern islands, where you will enjoy an unparalleled diving experience.


South Sataya Diving Safari

South Sataya, also known as Dolphin Reef, is a popular dive site located in the southern part of the Red Sea. Here are some of the things you can expect to see while diving in South Sataya:

South Sataya is known for its resident spinner dolphins, which are usually found in large schools swimming in the shallow waters near the reef. Divers can often see these dolphins up close, swimming and playing around them.
The coral reefs in South Sataya are vibrant and colorful, with a variety of hard and soft corals. Divers can see a variety of reef fish, including angelfish, butterflyfish, and surgeonfish, as well as smaller creatures like nudibranchs and shrimp.
Green and hawksbill turtles are commonly seen in South Sataya, swimming in shallow waters and resting on the sandy bottom.
Divers can sometimes see reef sharks swimming in the deeper waters around the reef, including whitetip and blacktip sharks.

South Islands Diving Safari in the Red Sea is a fantastic option for divers who want to explore more remote and less-visited dive sites while experiencing some of the most diverse marine life and stunning underwater landscapes the Red Sea offers. So don't miss this experience.
Highlights
Easy trip starting and ending in port Ghalib to visit Abu dabab reefs and Marsa Alam diving spot than spending two / three days in fury shoals diving spot.
diving with schools of dolphins
Soft and hard coral reefs.
Many kinds of marine life.
We provide you with all the amenities and recreation that you need to ensure you have the best diving experience.
Schedule
Included
7 days onboard with 6 days diving , 3/4 dives a day , last day two dive , full board , snaks and free soft and hot drinks , natural water , dive guides , 12 liter tanks , weights , free Nitrox 32 %

free WiFi in mobile net work area .
Excluded
Flight Tickets , Visa , Meetingassistant , Diving Gear , Alcohol drinks .